autoslackpkg-0.4 RC1 Released
This is release candidate 1 (v0.4) of autoslackpkg, a SlackBuild package for Slackware Linux.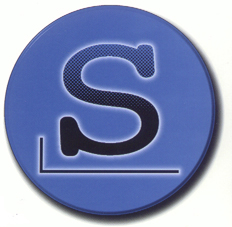 autoslackpkg automates the use of slackpkg. Extensive help screens with examples are available. To see autoslackpkg usage run: autoslackpkg -h
The script expects to be run as the root user. It also expects specific modifications to slackpkg.conf, mkinitrd.conf & efi.conf or lilo.conf.
If run without arguments (autoslackpkg) the script runs in interractive mode with dialog questions, dialog messages and normal output from slackpkg commands.
If run with the -b argument (autoslackpkg -b) the script runs in batch mode with minimal console feedback beyond the normal output from slackpkg commands.
The script runs in 2 Phases. If not installing a new kernel then autoslackpkg runs both Phase 1 & Phase 2 in succession. If a new kernel is installed then only Phase 1 is run & reboot is required. After reboot, rerun autoslackpkg then Phase 1 is skipped & only Phase 2 is run.
Phase 1 includes:
slackpkg update

slackpkg install-new

slackpkg upgrade-all

LXC/Docker container detection

new kernel download & installation (see blacklist help)

mkinitrd for new kernel (see mkitrd help)

EFI system new kernel management (see elilo help)

LILO system new kernel management (see lilo help)

Phase 2 includes:
slackpkg clean-system

LXC/Docker container detection

EFI system new kernel management (see elilo help)

LILO system new kernel management (see lilo help)

run updatedb

slackpkg new-config & find .orig files

CHANGELOG
2019-08-23 autoslackpkg-0.4
  modified default interface to interactive
  added batch interface with auto-answers
  added version help
  added cleanup of .new & listing of .orig files
Links:
autoslackpkg-0.4 source: NOTE: a more recent version is available

autoslackpkg SlackBuild: NOTE: a more recent version is available

Published:
08/24/2019