ClockChimes-0.3 Released
ClockChimes is a SlackBuild package for Slackware Linux. It creates a cron job that runs a sox based bash script. The script plays clock chime sound files based on the system time on the quarter hour, half hour, three-quarter hour and top of the hour. As of v0.3 the script plays multiple chime types:
Ave Maria
Voice sample
Westminster (default)
Whittington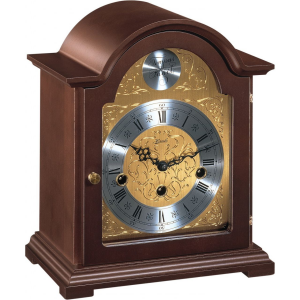 The package installs a config file: /etc/clockchimes.conf. The config file enables the selection of:
chime type
play either, or both, chimes and strikes
increase or decrease volume
The package has sample KDE desktop files that enable single-click changing of the chime type played. The files can be found at /usr/doc/clockchimes-0.3/kde/ and copied to the KDE desktop:
Ave Maria.desktop
Voice Sample.desktop
Westminster Chimes.desktop
Whittington Chimes.desktop
The package installs a crontab file: /etc/cron.d/clockchimes The crontab runs the script on:
The package no longer modifies /var/spool/cron/crontabs/root file. Instead the package installs /etc/cron.d/clockchimes as the controlling crontab. The user no longer has to manually remove crontab entries after an uninstall of clockchimes-03 or greater.
CHANGELOG
2018-05-22 clockchimes-0.3
  modified CHANGELOG
  added new chimes
    * Ave Maria chimes recorded from wall clock
    * Whittington chimes recorded from mantle clock
    * Voice recordings sample
  added KDE desktop files - see /usr/doc/clockchimes-0.3/kde/
    * Ave Maria Chimes.desktop
    * Voice Sample.desktop
    * Westminster Chimes.desktop
    * Whittington Chimes.desktop
  modified config file - see /etc/clockchimes.conf
    * added AVEMARIA[] array
    * added VOICE[] array
    * added WHITTINGTON[] array
  added separate cron file - /etc/cron.d/clockchimes
    * modified cron job to include --run option
    * no longer use /var/spool/cron/crontabs/root
  modified control script
    * added libexec directory - see /usr/libexec/clockchimes/
    * refactored functions to sourced scripts
    * added options --conf, --cron, --run
    * added DEBUG functionality
Links:
ClockChimes-0.3 source: clockchimes-0.3.tar.gz
md5sum: 2e398cd17239c3b6940597217f7db197 clockchimes-0.3.tar.gz
ClockChimes SlackBuild: clockchimes.tar.gz
md5sum: c0adb56dcf5fe480989c51577957edc3 clockchimes.tar.gz
Published:
05/22/2018